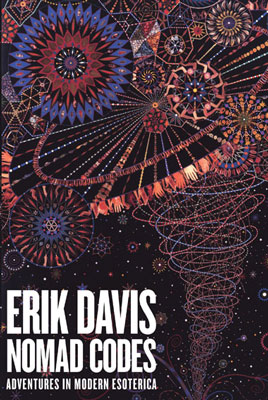 TheoFantastique Podcast 2.3 is available, an interview with Erik Davis, author of Nomad Codes: Adventures in Modern Esoterica (YETI/Verse Chorus Press, 2010). Davis defines "modern esoterica" in his preface as "a no-man's land located somewhere between anthropology and mystical pulp, between the zendo and the metal club, between cultural criticism and extraordinary experience, whether psychedelic, or yogic, or technological." In this interview Davis and I explore the presence of modern esoterica in Star Trek's Klingon fandom, the horror fiction and ongoing manifestations of H. P. Lovecraft's fiction, James Cameron's Avatar, and UFOs in dreams and alien visitations.
You can listen to TheoFantastique Podcast 2.3 here, and at iTunes.
Related posts:
"Jeffrey Kripal - Authors of the Impossible: The Paranormal and the Sacred"
"Christopher Knowles: Gods, Esotericism, and Comics"
"Donald Tyson: The Dream World of H. P. Lovecraft"