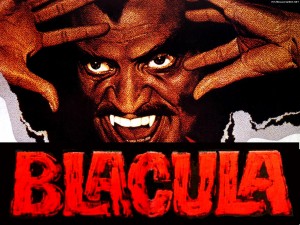 How have African Americans been represented in, played a part in, and contributed to speculative fiction? How have we come from depictions of African Americans in speculative fiction (defined broadly to include horror) in black exploitation horror like Blacula to more positive representations in the action-horror film Blade? These interesting questions and others are explored in a new documentary nearing completion by director M. Asli Dukan titled Invisible Universe: A History of Blackness in Speculative Fiction.
An article at indieWIRE recently explored this topic in a piece titled "Shadow and Act: On Cinema of the African Diaspora" which provided background on the documentary, and the place of speculative fiction for African Americans:
African American science fiction, fantasy, and horror—all of which fall under speculative fiction—has been developing for over a century now.  Its tradition has its roots throughout the African Diaspora, but for Americans the voyage into a fantastical world has held a special appeal. Rising out of a need to escape from the lasting essence of slavery, the emergence of Jim Crow, and second class citizenry, utopian fiction provided hope for a better future.
The article also describes how the film is structured:
The timeline for Invisible Universe is divided into six sections, following the evolution and forms speculative fiction genre. Asli starts with utopian fiction, then moves on to zombie fiction (esp. films), science fiction, blaxploitation and mythology, superheroes in comic books, and modern fiction.
I hope to be able to see a screening of this film, or to secure a review copy. It will make an important contribution to the understanding of speculative fiction, and the various ethnic and cultural influences that have shaped it over the years. It will also provide a window into how the African American community expresses its hopes and fears through these genres, as well as how others have viewed and represented them.