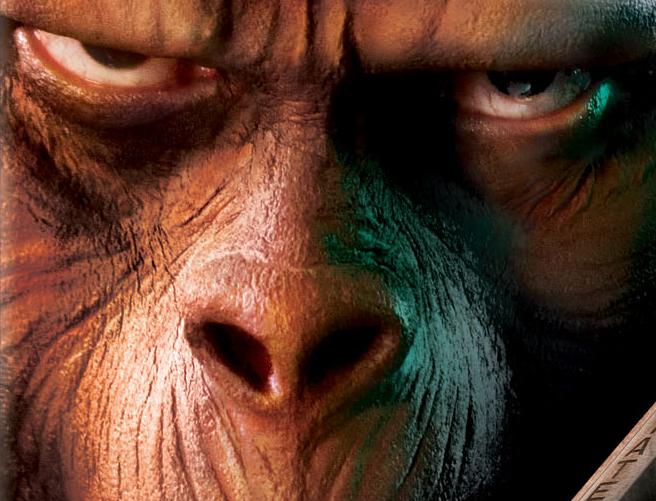 America seems doomed never to be able to move beyond its struggles with racism. Despite having elected an African-American president, and other great strides since the days of slavery and the Civil Rights era, charges of racism continue to haunt the country in pop culture. From Al Sharpton connecting race with Michael Jackson's death, to Jessie Jackson making charges of racism with every possible national news story, to President Obama making the arrest of Professor Henry Gates a national issue through insinuations of police racial profiling in a prime time press conference, racism remains a heavy burden for the country.
One might wonder why charges of racism continue. Certainly we must acknowledge that racism exists in some quarters since it is impossible to erase racism among all of a population's people. But it must also be acknowledged that the country has made great strides in moving beyond its racist past, exemplified most vividly with the election of Barack Obama, touted as the first post-racial president. Even so, it seems as if there are segments of the population that refuse to let strong charges of national racism go, going so far as to form something of a cottage industry with personalities like Sharpton and Jackson, and now perhaps with Gates as well. Again, why do such charges of racism continue despite how far we have come from the days of slavery and the civil rights struggles of the 1960s?
I'd like to suggest that science fiction might provide us with an insight. In a recent post I mentioned my appreciation for the Planet of the Apes series of films, particularly Conquest of the Planet of the Apes, for its social commentary in its hard-hitting attempt at grappling with racism through the depiction of ape slavery at the hands of human beings. At the climax of the film the apes revolt under the leadership of an intelligent, talking ape, self-named Caesar (played by Roddy McDowall). After the apes have subdued their former captors Caesar has an exchange with MacDonald (played by Hari Rhodes), a human government official and African-American. MacDonald is concerned about the violence associated with the revolt, and the apparent desires of Caesar to mete out lethal justice in the wake of his past oppression.
MacDonald:
Caesar, this is not how it was supposed to be.
Caesar:
In your view, or mine?
MacDonald:
Violence prolongs hate, hate prolongs violence. By what right are you spilling blood?!
Caesar:
By the slave's right to punish his persecutors.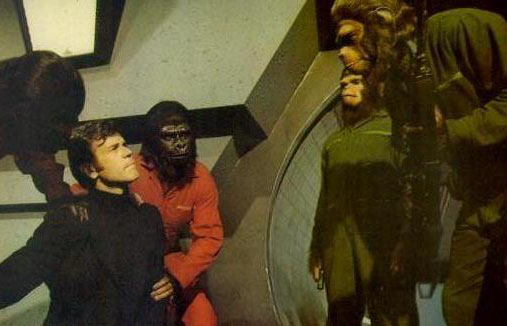 I think Caesar's words in the final sentence from this dialogue excerpt are especially important, and possibly applicable to the situation we see in the United States in regards to race. No matter how far the nation has come, or will come, in its efforts to overcome racism we can never be a post-racial nation so long as those and the descendants of those who were wrongly persecuted in the past believe that it is their right to punish their former persecutors and their descendants. There seems to be some kind of racial ethic of retributive justice at work here in my view, much as Caesar argued for in Conquest.
Again I would draw the reader's attention to the originally scripted ending of Conquest where Caesar calls for lethal justice to be leveled upon Breck, the government official who despised the apes and kept them in slavery, even attempting to kill Caesar so as to forestall a potential ape revolt. As I commented in my previous post on this film, this ending fits the developing storyline more naturally, and certainly the developing emotion of Caesar and the apes. But Twentieth Century Fox opted for a revised conclusion which necessitated bringing Roddy McDowall back into the studio for some voiceover work for a closing narration that calls for the apes to move beyond their violence and put away their weapons. The original violent conclusion was understandable in a film coming out in the early 1970s when America was still dealing with the throes of racism and civil rights issues. But the producers opted for something more peaceful in the film's conclusion. It is debatable as to which ending is more appropriate to the storyline, but regardless of this cinematic and storytelling question, I hope we can learn from the change in ending. Might it be that the original ending was appropriate for the circumstances and mood of the 1970s, but the revised ending is one for our time in twenty-first century America? I hope so, and I'd like certain segments of our society to consider setting aside the slave's right to continue punishing their (former) persecutors.