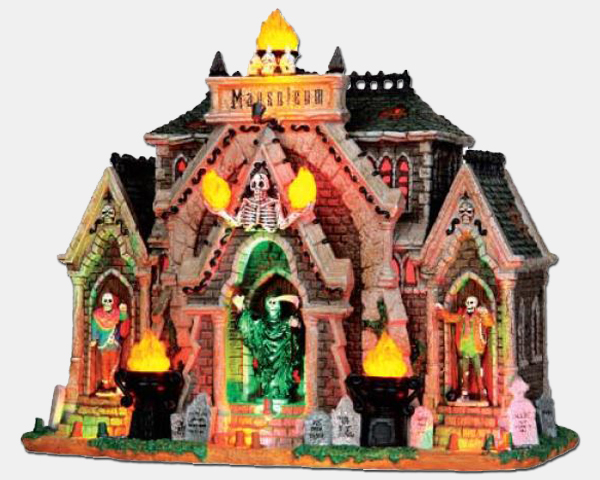 One of the highlights and early kickoff of each Halloween season is the release of Lemax Spooky Town items that arrive in Michael's stores nationwide in August each year. In the Spring the preview for each new annual release of pieces is made available, but this year we are in for a treat in that the 2014 Lemax Spookytown line is available for preview already.
The photo above is the 2014 "All Hallows Mausoleum" #35491.
You can look at the 2014 series and place your pre-orders here.