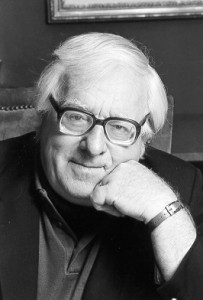 CNN Living included a feature on legendary science fiction writer Ray Bradbury which revealed a surprising aspect of the author's life and writing inspiration. The title of the article is "Sci-fi legend Ray Bradbury on God, 'monsters and angels'". In the piece Bradbury describes himself as a man of religious faith, although not one to which one can easily apply a label. In fact, Bradbury doesn't want any labels applied to his religious pathway. He describes himself as a "delicatessin religionist" inspired by a number of religions from the East and the West in pluralist fashion. Christianity has been part of this mix, with the Gospel of John and its focus on love a key aspect of it, although surely not the only aspect. The significance and positive role of religion in Bradbury's life and fiction is a surprise in that two other influential sci-fi authors similar to Bradbury, Isaac Asimov and Arthur C. Clarke, were atheists, or at least agnostic in the latter case. My assumption would have been that Bradbury would have had irreligious views similar to their's.
Another interesting aspect of this article is the description of his writing as a "summoning [of] 'the monsters and angels' of his imagination for his enchanting tales," and his own description of his writing career as one where he has been "[a]t play in the fields of the Lord." I find this connection between play, the sacred, and the imagination of interest and have written on this connection previously both in my graduate thesis on Burning Man Festival, as well as my chapter on videogames and digital cultures in Halos & Avatars (Westminster John Knox, 2010).
At times play may be superficial, but at other times it expresses the human desire for the sacred dimension of life. We might recall that experiences of the transcendent in connection with play were part of C. S. Lewis's discovery of spirituality that eventually led to his embrace of Christianity. In addition, the noted sociologist of religion, Peter Berger, mentions the "argument from play" and connects it to conceptions of human religiosity in his discussion of "signals of transcendence" in ordinary human experience that point beyond that experience and toward the transcendent. It is not a stretch then to view the imaginative play with the fantastic as a signal of and window into transcendence.
The connection between religion, or at least the sacred, and science fiction as well as the broader realm of the fantastic, surfaces from time to time, and it was an interesting pleasure to see this as an aspect of the life and work of one of the most influential writers of science fiction, and grandfathers of the children of the fantastic.