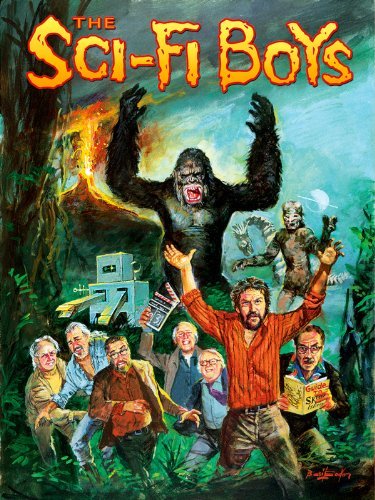 Earlier this week Ray Harryhausen passed away. There was a wealth of coverage all over the media, and as expected, the fan community expressed a lot of appreciation and a sense of loss with his passing. But this has got me wondering. In the past I interviewed Paul Davids who produced the documentary The Sci-Fi Boys. The film looked at the influence of Forrest J. Ackerman, Ray Bradbury, and Ray Harryhausen on generations of fans, many of whom went on to produce various fantasy, science fiction, and horror works of their own. With the death of Harryhausen the sci-fi boys are now gone. As a result I have some questions I'd like to share with readers, and I'd be interested in feedback and discussion:
Who and what are the primary influences of the imagination for current fans?

With the shift from the work of larger-than-life creative individuals in genre to faceless teams of people in a production crew, which individuals stand out with the potential to inspire us today?

Given current audience preferences in literature, film and television, is it less likely that we will see future titans of the imagination?

Will there ever be others that inspire us to the extent that Ackerman, Bradbury and Harryhausen did?
I'd love to hear your thoughts. I'm pessimistic, but hoping others will rise to fill their very big shoes.