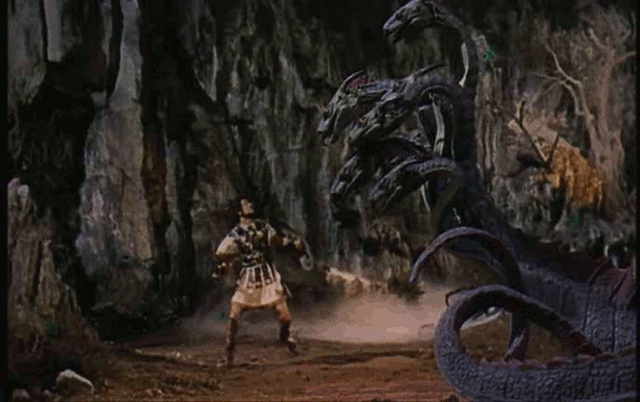 CALL FOR PAPERS
"MYTHOS: Screening Classical Mythology on Film and Television"
An area of multiple panels for the Film & History Conference on "Film and Myth"
September 26-30, 2012
Milwaukee, Wisconsin, USA
www.filmandhistory.org
Deadline: June 1, 2012
From the earliest beginning of cinema, and throughout the history of screen entertainment, filmmakers and television producers have returned to the narratives and images of classical mythology for subject matter and motivation. Numerous films and television series have been based on ancient Greek and Roman mythological and heroic archetypes (The Matrix; The Lion King), while others take classical literary plots and motifs from the great epics and tragedies and adapt them to the screen (A Dream of Passion; O Brother, Where Art Thou?). Some films and television series even set themselves in an imagined "ancient mythological world" full of gods, heroes, monsters and femmes fatales (Xena: Warrior Princess; Hercules: The Legendary Journeys). Why do the classical mythological narratives and images remain such a powerful source of ideas and inspiration for modern filmmakers and television producers?
This area, comprising multiple panels, will treat all aspects of classical mythology in films and television programs. Papers may explore recreations of ancient myths in "real time" (Clash of the Titans; Xena; Hercules) or adaptations of classical myths and narratives in modern settings (Moulin Rouge; Unforgiven). Possible topics include, but are not limited to, the following:
The Hero's Journey
Features and Creatures of the Underworld
The Katabasis Myth of Descent and Return
Greek Tragic Myths on Screen
The Odyssey and the Nostos-Myth on Film
Pandora and the Myth of the Manufactured Woman
Homer's Iliad and the American Western
Myths of Transformation and Metamorphoses
Amazons on Screen
The Dionysian Nature of the Cinema
The Orpheus Myth
Olympian Gods in Modern Settings
Proposals for complete panels (three related presentations) are also welcome, but they must include an abstract and contact information, including an e-mail address, for each presenter.
Please e-mail your 200-word proposal by June 1, 2012:
Monica S. Cyrino, Area Chair, 2012 Film & History Conference
"MYTHOS: Screening Classical Mythology on Film and Television"
University of New Mexico
Email: pandora@unm.edu