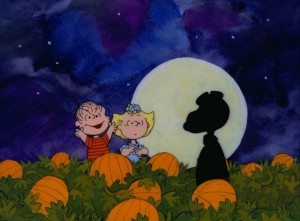 After a year's worth of anticipation, amped up slowly over the last few months, October is upon us, and with it, Halloween just around the corner. To begin the celebration I refer readers back to a few notable posts of the past related to the holiday.
First, is an interview with Jack Santino who has researched the history of Halloween. This is an interesting post that corrects much of the misunderstanding surrounding the origins and continuing evolution of the holiday. Read "Jack Santino: Halloween, Folklore, and Death Festivals" here.
Next up is another interesting interview, this one with an author of a book that addresses the collection of Halloween memorabilia. Read "Vintage Halloween Memorabilia: Mark Ledenbach Interview" here.
Then, consider Walt Disney's impact upon the formation of America's Halloween mythos in "Disney's Contributions to Halloween Mythology" here.
Finally, one of the most popular posts last year, and surprisingly so, was one which listed a number of my favorite and formative Halloween animated classics. You can read about this in "Halloween Animation Offerings" here.
Enjoy the season.