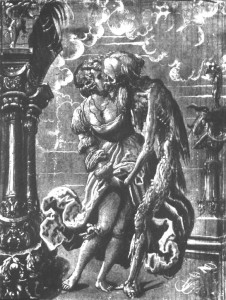 Vampires have had a long connection to sexuality and romance as they have been expressed through literary history. Dracula, the most famous, or infamous, of all vampires is well known for playing off a sense of eroticism, both in his encounters with women, and also at times forms of homoeroticism as well. This connection has followed vampires in their migration from the printed page to the silver screen and to television as well. But in more recent times they vampire seems to have moved beyond being a figure of fear and dread, coupled with morbid fascination, to a place where the emphasis is on this iconic horror creature as a figure of romance while the horrific aspects of vampirism hover in the background as an element of romantic taboo.
Vampire romance is now a subgenre of the romance genre in literature, a contemporary expression of the stories of maidens and their embrace of Death from 14th century France and 15th century Germany. In our time maidens now dance with Death in bestselling books like the Twilight series which was produced as a feature film. Even now thousands of young girls and women across the Western world eagerly await the next cinematic installment in New Moon. Television is also a forum for the romantic vampire as HBO's cable program True Blood shifts female soap opera viewers from daytime to nocturnal romantic flickerings satisfaction. Before True Blood it was Moonlight on network television which combined the genres of police, detective, and romance with the story of the activities of a vampire detective who combines forces with a female police officer.
Horror icons evolve over time to meet the changing needs of individuals and their cultures. In times past emphasis was placed on the horrific aspects of the vampire icon as a figure of death, destruction, evil, and parasitic activity. As mentioned previously, these earlier expressions of the vampire also included aspects of eroticism and romance, but these supplemented the more monstrous aspects of the vampire. In our time, perhaps given the shifts in our culture in relation to women's roles and freedoms in society, and with this greater power in the marketplace of popular culture, vampires have taken on an increasingly romantic emphasis. Even the "action-horror" films in the Underworld trilogy involved heavy doses of romance, although not nearly as much as Twilight and True Blood.
This shift in the vampire icon toward romanticism is interesting when it is contrasted with the other modern horror icon with continuing appeal, that of the zombie. Zombies have been expressed in a great many ways in popular culture, including a few comedies, but with the exception of the film Fido, no romantic connection has been made to the zombie. In Fido the partial depiction of the zombie as a romantic figure worked in that film's context as it offered a variety of social critiques, including the institution of marriage and distant husbands. In this regard a domesticated zombie could be portrayed as a figure more able to offer love and romance than an aloof husband. It remains to be seen whether any filmmakers will take up where the producers of Fido left off in using the zombie as a means of social exploration and critique of marriage and romance, but for the most part the zombie seems to be better suited as a late modern icon of decay and self-destruction.
Monsters in culture come in cycles and the romantic vampire seems to be riding the wave of current popularity through a primary audience of female consumers. Time will tell whether the horrific vampire will rise again to meet a cultural need in the future, but for now those of us who prefer our vampires with a little more teeth will have to be patient as the vampire seduces a current generation of women.